Curious Kids
WGCU Public Media premiered Curious Kids in the spring of 2011. As the only public broadcasting TV program in Florida starring kids and for kids, Curious Kids quickly became a big hit in Southwest Florida. Under the direction of international children's educator /singer/songwriter, Rosie Emery, dozens of kids from Southwest Florida have starred in this award-winning program. WGCU has produced 14 Curious Kids programs featuring more than 140 segments highlighting:
My Self
Healthy eating, exercise and self-esteem
My Backyard
The world of Southwest Florida from an environmental and historical perspective
My World
Exploring the people, places and ecology of Southwest Florida and discovering characteristics shared with countries across the world. 
It's Earth Day!
Join the Curious Kids Cast as they explore the outdoors!
From an adventure-filled trip to Cayo Costa and fossil hunting with renowned expert Mark Renz, to shelling on Sanibel Island and learning about the mysterious horseshoe crab, the kids discover the wonders of exploring the outdoors in Southwest Florida. A visit to a Special Equestrian Center and a Challenger baseball game provide a glimpse into community opportunities available for special needs kids and their families.
Curious Kids Videos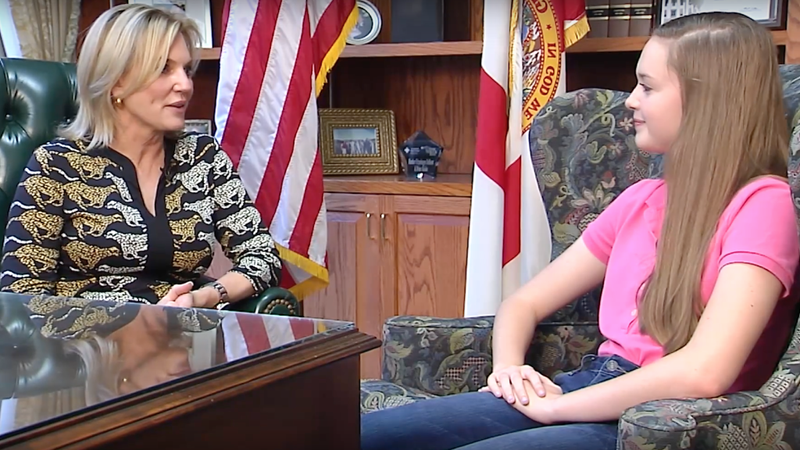 The Curious Kids want to know what citizens can do to protect the environment.
The Curious kids learn about Lake Okeechobee.
The Curious Kids visit the Naples Botanical Garden.
Curious Kids Wins A Suncoast Emmy!
We're proud to announce that Curious Kids has won a NATAS Suncoast Chapter Emmy Award for the segment "What is a Watershed?" 
WGCU Public Media partnered with the Charlotte Harbor National Estuary Program (CHNEP) to produce "What is a Watershed?" to educate kids in Southwest Florida's coastal region. The segment features the Curious Kids exploring questions adults often can't answer – what is a watershed? What is an estuary? Where does the watershed begin? How does water travel to the estuary? If you live inland, do you still affect the estuary? The focus is on interconnections between inland and coastal communities. The "evergreen" video segment premiered in a Curious Kids TV episode in December 2014 and continues to air as an interstitial 20 times/year. 
The Director of Hardee County Outdoor Classroom, Kayton Nedza meets up with Jaden, Natalie and Nicole on the banks of the Peace River to help them better understand what a watershed is, where it begins and where it ends. Andrew and Sierra head down to Bunche Beach in Fort Myers to meet Educator Susie Hassett and a team of Lee County student volunteers. They meet some of the marine animals that are dependent on a healthy estuary and learn what needs to be done to help keep the water clean.
CAST: Nicole, Natalie, Jaden, Sierra, Jamie and Andrew
Writer/Producer Rosie Emery; Videographer/Editor Corey Morrison; Videographer Tim Kenney; Editors Brian Price, Antonio Rodriguez; Creative Director Susanna Wohlpart; Production Manager Sheri Coleman; Production Assistant Adam Tardif; Executive Producer Barbara Linstrom. Produced in partnership with Maran Hilgendorf, CHNEP.